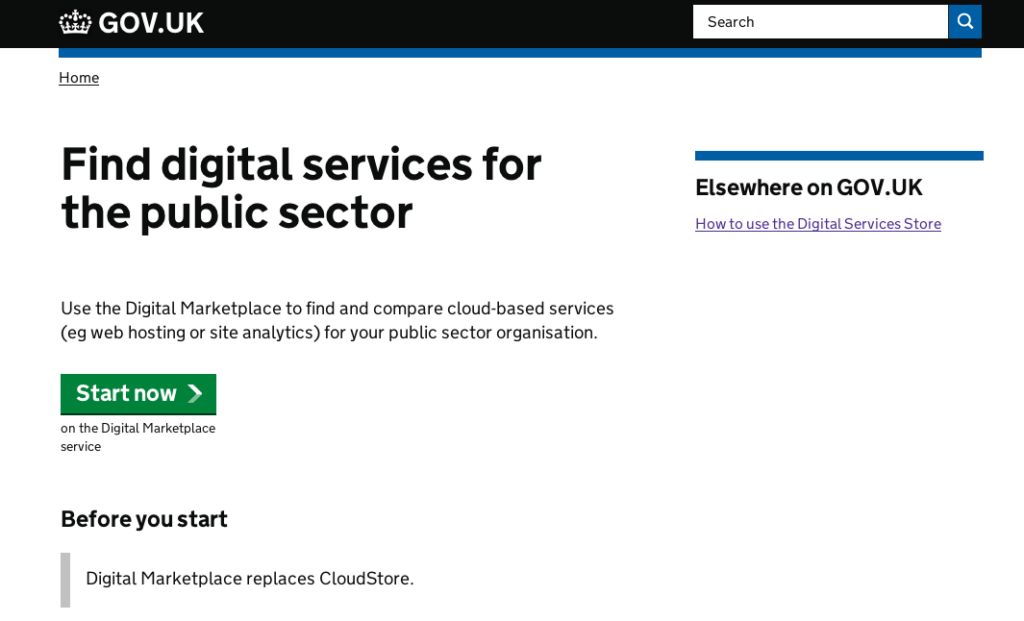 As part of transforming the way the public sector buys digital and tech services, we are developing a clearer, simpler and faster tool to help support this process. As we've blogged about before, Digital Marketplace will become the single place for all of government to buy what it needs to design, build and support its digital services. Initially it will replace CloudStore as the new home for G-Cloud services and in the new year will also become the home for the Digital Services framework.
Buying G-Cloud services
Digital Marketplace has been in public alpha since June and as part of moving towards our beta service we are now encouraging buyers to start to use it. The platform will officially launch later this month but from today you can now find G-Cloud services you want to buy from Digital Marketplace alongside CloudStore.
What this means in practice
CloudStore will continue to be available while we transition across and it will be possible to award contracts to services found through both CloudStore and Digital Marketplace.
If you need any tips on how to find services that meet your requirements, this blog post has information to help you.
Please let us know what you think
Digital Marketplace has a dedicated, multidisciplinary team who are working to make sure it continues to improve as it moves towards a fully live service. Your feedback is essential to us. Please sign up for user research and, in the meantime, let us know how you are getting on by emailing enquiries@digitalmarketplace.service.gov.uk.