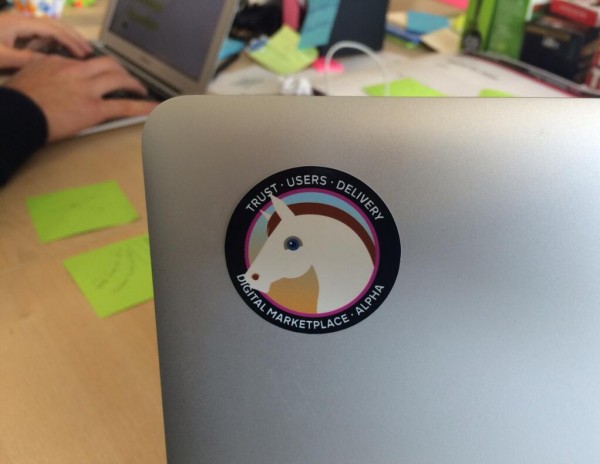 We're making real progress

Today, we've reached an important milestone in delivering the Digital Marketplace - the new home for the G-Cloud and Digital Services frameworks. At the moment, the Digital Marketplace alpha is just for GDS as we test it out. We'll open up access more widely in the next few weeks, and will be operating a rolling release from today onwards; so new functionality will be appearing on a weekly basis.
To get an idea of what things look like today, take a look at the alpha release notes below.
29th April, Alpha release notes:
The Digital Marketplace Alpha includes the full G-Cloud 3 and G-Cloud 4 catalogues
All enabled products are included but not all attributes and filters have been imported. At this stage, no documents have been imported. The data must not be treated as live as it will run up to three days behind the live CloudStore and may be reset to its original state at any time, deleting any changes such as new user accounts.
We now have a bespoke system that we can develop and maintain
The Digital Marketplace is the CloudStore replatformed. One-click deployment, automation, multiple environments, tests, documentation and backups all mean we have a system that can be supported so we can start improving and innovating.
New search technology means faster search
The alpha release searches product title and description and prioritises based on title.
Save search terms and start asking suppliers questions
In alpha, users will be able to save a set of search terms which can be accessed and repeated from the user dashboard.
Alpha health warnings
This is an alpha and no data continuity is guaranteed. It is highly likely that user data (user account and saved searches etc) will be overwritten periodically. No supplier and admin functionality is included at this stage.
Tell us what you think
There is a link to our Zendesk email at the top of every page. Please use this as it will help us categorise, analyse and track feedback. For completeness, here is the email: digitalmarketplace@digital.cabinet-office.gov.uk
Be part of the solution
We need participants for user research - especially buyers - across the whole of the public sector. Please sign up to take part in user research and please encourage everyone else to do the same.