As the list of Digital Outcomes and Specialists opportunities grows, suppliers need a way to focus on those most relevant to the services they offer. We recently made finding opportunities easier by adding filters to the opportunities page.
As part of our iterative approach to service design, we are constantly reviewing the usage of these filters to gain further insights.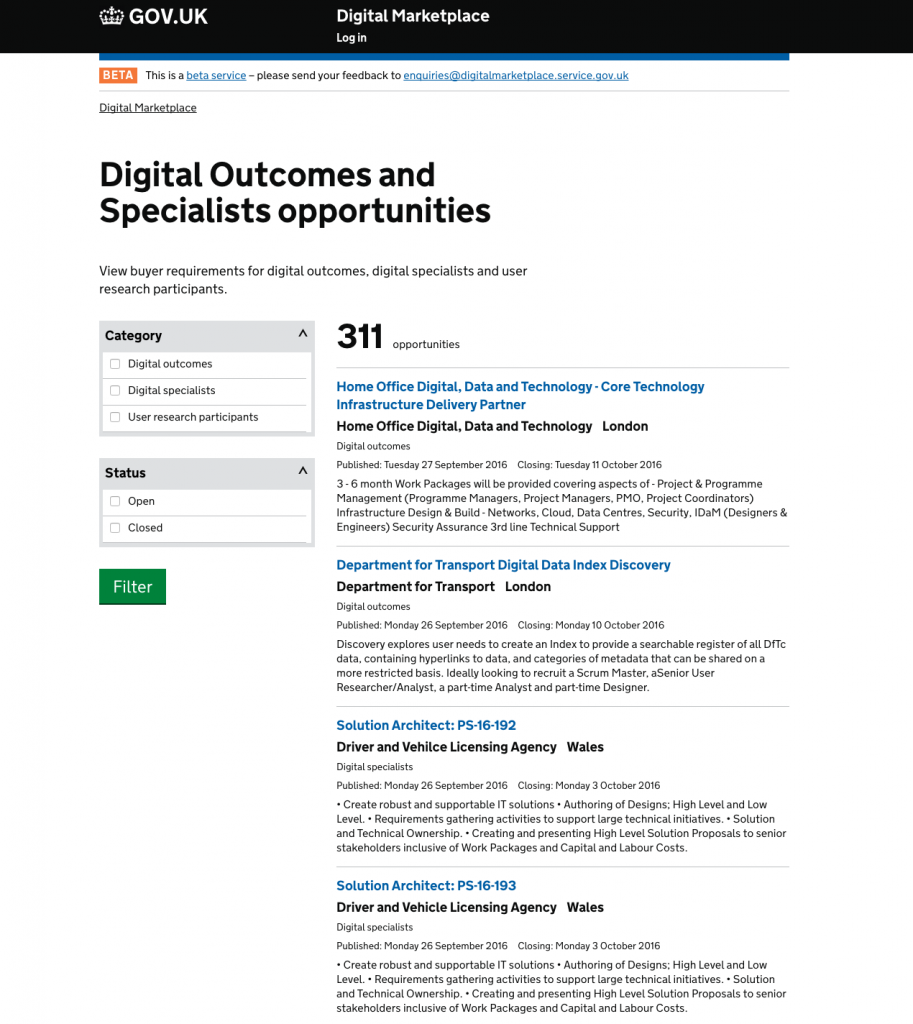 What we've learnt from monitoring how filters are used
We've monitored the usage of the new filter feature from 12 August 2016 to 26 September 2016.
We found that the filters were used in 43.08% of total visits to the opportunities page. The usage has grown week by week. This shows that suppliers are increasingly using filters to explore and quickly find the opportunities they are interested in.
The usage increase per week can be seen in this chart: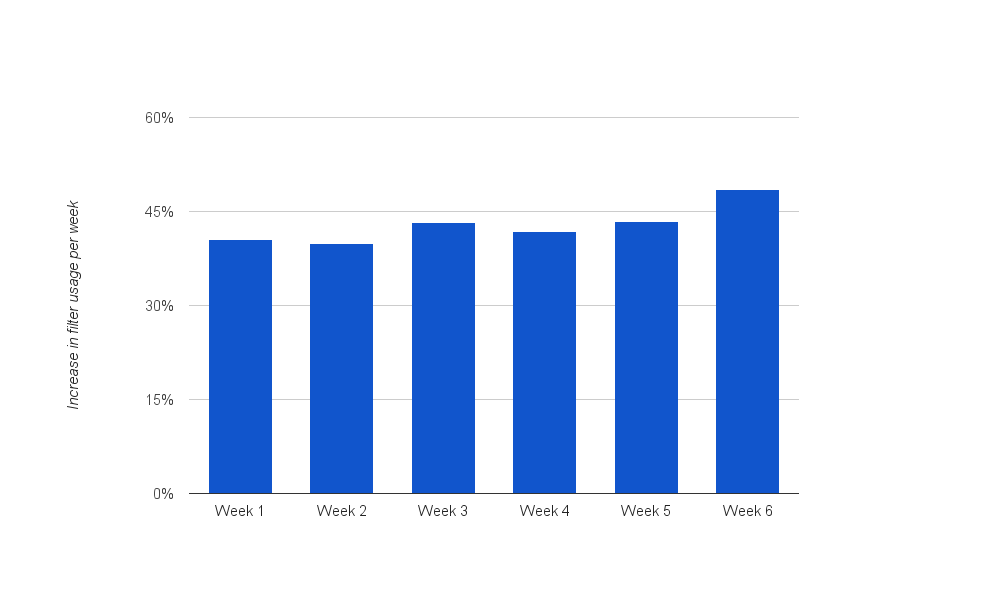 Most common filter combinations
These were the filters most frequently used by suppliers:
open opportunities for all categories were filtered 4,262 times
open digital outcomes opportunities were filtered 3,532 times
open digital specialists opportunities were filtered 2,510 times
suppliers were interested in using a combined filter to see open opportunities across both digital specialists and digital outcomes, this filter was applied 4,033 times
The data we have seen so far has shown us that there is value in the filtering option. We now need to explore whether individual users are repeatedly using the same filters.
What we'll do with this information
We will continue to monitor filter usage and use these insights to help improve how suppliers find and monitor the right opportunities for them.
If you have any feedback about how we could make it easier for you to find opportunities you're interested in on Digital Outcomes and Specialists, we'd love to hear from you.
If you have any other questions about the Digital Marketplace, you can email enquiries@digitalmarketplace.service.gov.uk.