With over 170 opportunities now published on the Digital Marketplace, suppliers have told us it's hard to find the opportunities they're interested in.
To make this easier, we tested adding some simple filters to the opportunities page with suppliers to see whether they found them helpful. User feedback was positive, so we've added this new feature to the opportunity catalogue. You can now filter by:
category, eg digital outcomes, digital specialists and user research participant recruitment
status, eg whether they're open or closed for applications
We'll gather more user feedback to see how we can iterate on the process and make it even easier for suppliers to find opportunities they want to apply for.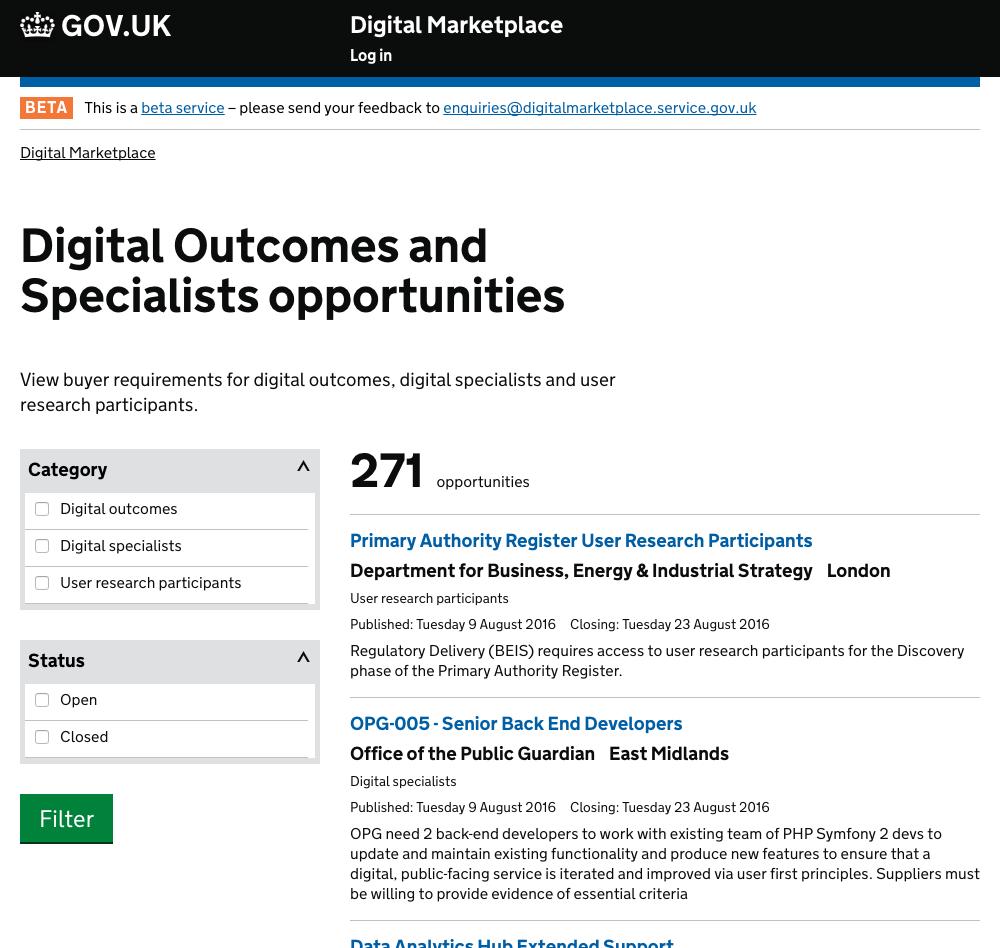 We need to hear from you
If you have any feedback about how we could help you better find opportunities you're interested in on Digital Outcomes and Specialists, we'd love to hear from you. Let us know your thoughts so we can continue to improve the Digital Marketplace.