When Digital Outcomes and Specialists went live, suppliers had 2 weeks to apply to each opportunity. However, buyers have told us the buying process is taking too long and that they'd like to have the choice of a shorter time period.
We've also heard from suppliers that they don't need 2 weeks to respond to an opportunity because we've made the first stage of the application process so simple.
Making buying faster on Digital Outcomes and Specialists
To address these user needs, buyers looking for digital specialists now have the option of choosing whether to give suppliers 1 or 2 weeks to apply. This should help public sector organisations find specialists services more quickly.
We're testing this feature for digital specialists requirements. If the user feedback is positive then we'll extend the functionality to digital outcome and user research participant requirements.
Buyers who've already started writing requirements for a digital specialist will need to say if they'll be open for 1 or 2 weeks before they can publish them.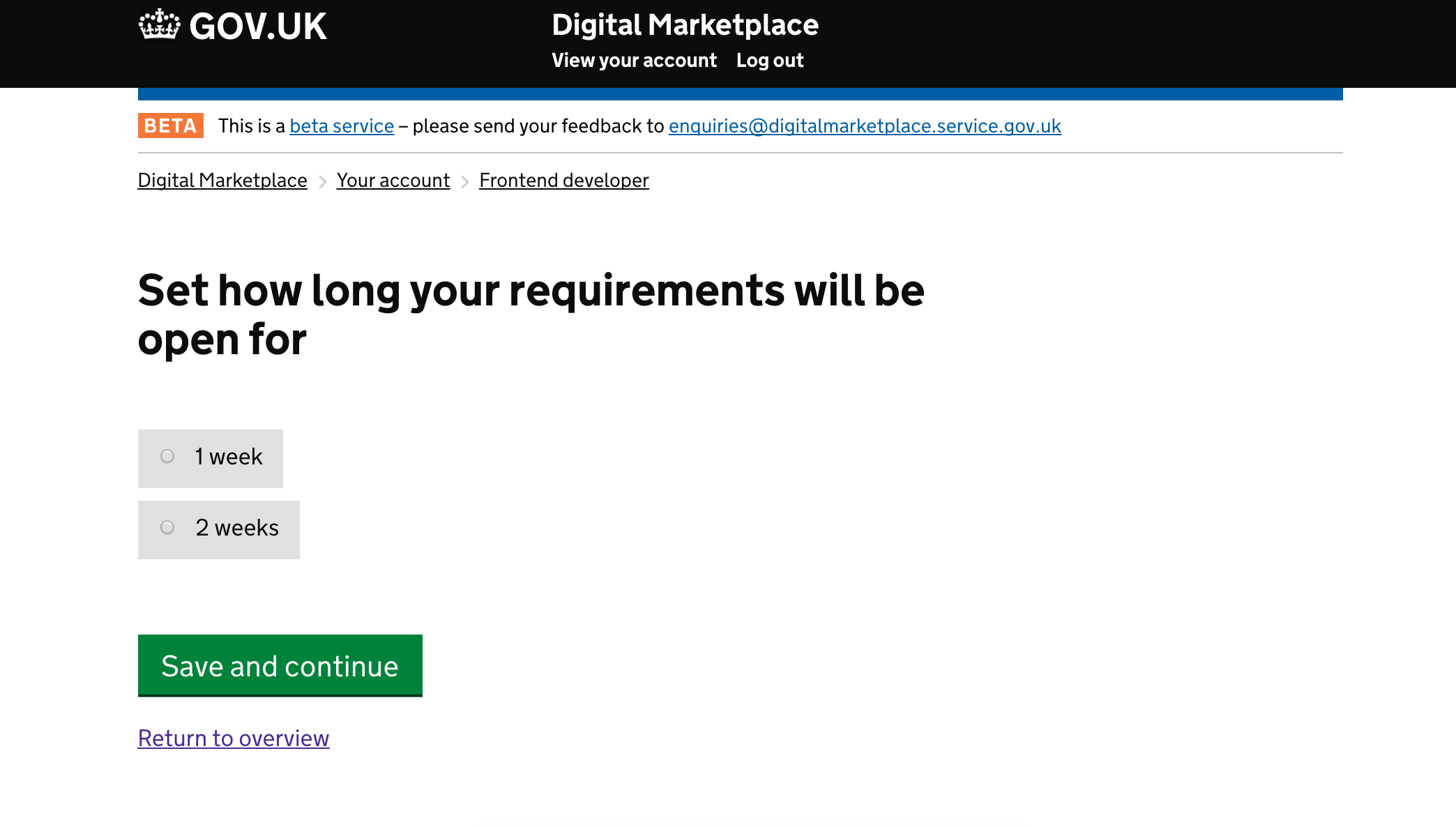 Changes to when question and answer sessions can be held
If buyers choose to give suppliers 1 week to apply, their question and answer session must be in the first 2 working days after publishing their requirements. This will give suppliers time to review the additional information provided before making their application.
We need to hear from you
If you have any feedback you want to share with us from your own experience on Digital Outcomes and Specialists, we'd love to hear from you. Let us know your thoughts so we can continue to improve the Digital Marketplace.