We've started our discovery for the next iteration of G-Cloud and we're taking this opportunity to think again about what public sector cloud technology procurement should look like. Our discovery is focused on better understanding Digital Marketplace users and their needs for buying and selling cloud services and technology.
These are the questions we will be answering in our discovery:
how can the Digital Marketplace improve the buying experience for users?
what activities does the Digital Marketplace need to support - how do buyers want to search for and compare services, and how should they maintain their audit trails?
what user needs aren't met by the current version of G-Cloud?
how can we help the public sector to successfully adopt more cloud-based technology?
what are the security needs of the public sector and how can we address security concerns in a transparent way?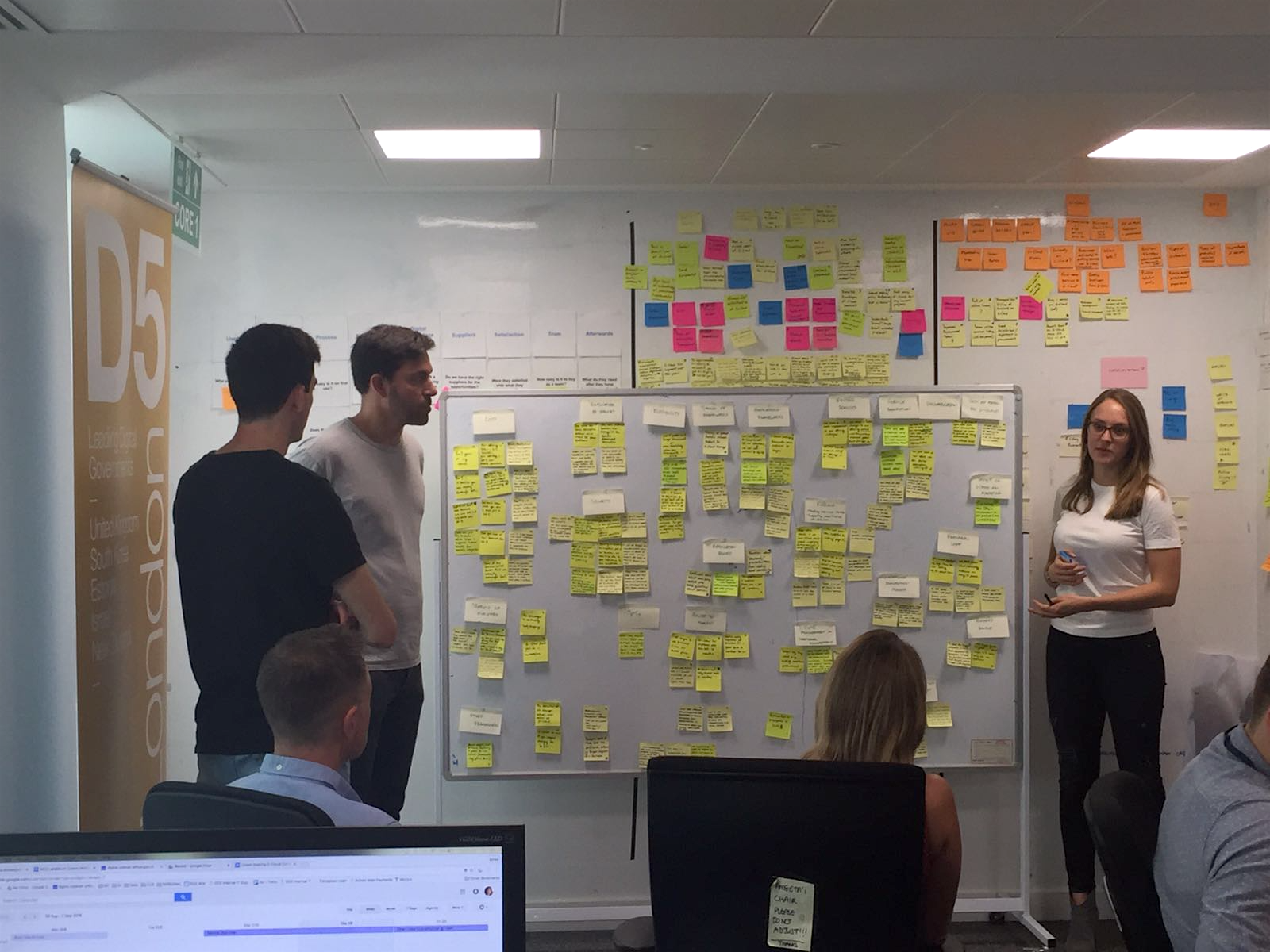 For this discovery we're talking to a diverse range of people to ensure that we have a wide perspective on public sector cloud technology needs. We're speaking to public sector buyers across central and local government and the police, health and education sectors.
We're also speaking to cloud technology suppliers from a range of large, medium and small organisations. With the support of techUK, we've held a workshop with suppliers to find out what we could do to make things better for them. We'll be blogging about that soon.
And, we're making sure that the Digital Marketplace can help the public sector buy technology that is safe and secure. For this reason, we're talking to technology experts and working with cyber security and assurance experts to learn more about the future of cyber policy.
What we've learned so far
We've found that user guidance is an important area for us to look into. Some users are still not clear about how best to use the Digital Marketplace to buy cloud technology. For example, how buying works, or when and how to engage with suppliers. This is something we want to improve.
The current four categories of cloud services we offer (IaaS, PaaS, SaaS and SCS) are not consistent with how users want to search for and buy cloud technology. We're looking at how we can redesign the categories in a way that puts the user first, and helps them to find the right supplier quickly.
Finally, we need to look at security. We need to make it easier for users to identify the things they need to consider to make sure their technology is secure. We also need to make it easier for suppliers to demonstrate to buyers how they can meet their security needs.
Get involved
We plan to start G-Cloud 9 alpha in September ahead of the framework officially going live in mid-2017. We want to speak to as many people as we can. If you'd like to be involved as we design a new, improved way to buy and sell cloud technology on the Digital Marketplace please get in touch.