Yesterday we launched the Supplier Standard for government to support successful delivery of digital services and technology projects across the public sector. The announcement was made by Ben Gummer, Minister for the Cabinet Office (MCO), at techUK.
Programmes like 'Government as a Platform' mean we're moving away from long-­term, large­-scale contracts towards more flexible, digital, agile and transparent interactions focused on joint delivery.
This will require a new approach both from government and its suppliers. The Supplier Standard describes our expectations of, and commitments to, the technology companies we will need to work with us to make this a success. It introduces 6 shared principles, which support the best behaviours we have seen from suppliers and buyers.
The 6 principles are:
User needs first

Data is a public asset

Services built on open standards and reusable components

Simple, clear, fast transactions

Ongoing engagement

Transparent contracting
Ben Gummer MCO said in his speech:
"My message to those who operate and work in this sector is this: no matter how large or how small your company is, this Government is open for business. We are a government that wants to work for you".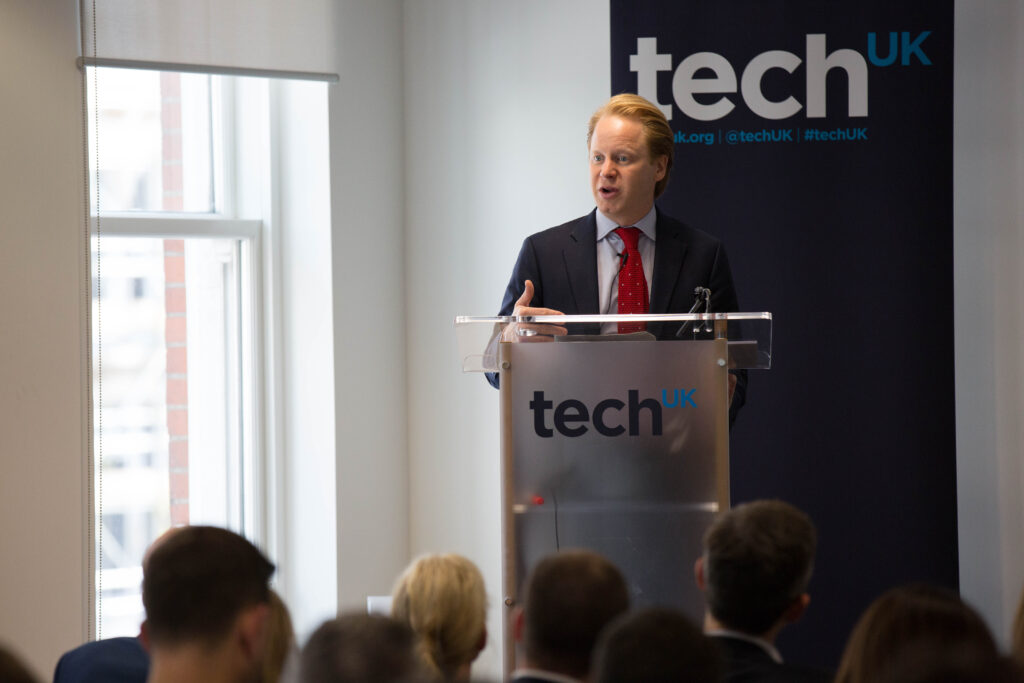 Supplier Standard panel discussion
The announcement from MCO was followed by a panel discussion about the standard, facilitated by Julian David, CEO of techUK and included:  
Andy Beale, Chief Technology Officer to Her Majesty's Government

James Munson, Director of Digital Services and, Technology for the Driver and Vehicle Standards Agency (DVSA)

Pamela Cook, Managing Director of Infoshare

Sharon Bagshaw, Head of Public Sector at IBM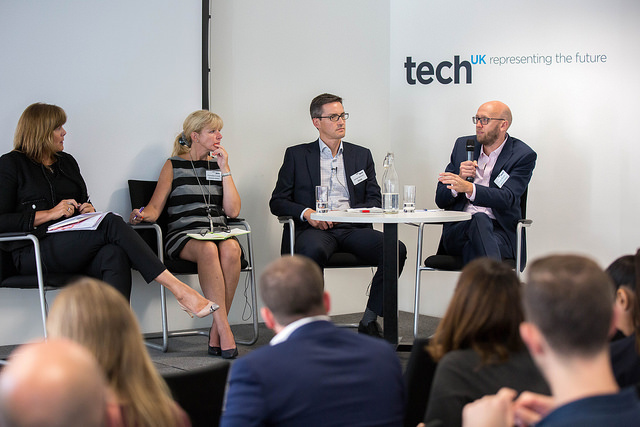 Interesting points from the panellists
Principle 4 of the Supplier Standard is about simple, clear, fast transactions. Suppliers should be able to easily compete for contracts, preferably through transparent, online buying tools.
James Munson commented on this principle: "I'm a buyer, so speed is really important - short procurements, short contracts. Over time we'll improve".
On the same principle, Sharon said: "As a supplier, we're really keen for things to be quicker. We've seen much more collaboration in government between GDS and CCS on the Digital Marketplace. techUK's Public Services Board reinforces that and reflects industry's voice".
Sharon also said: "There's a maturing relationship between government and industry - the door's been opened".
Andy Beale was asked, "How do we ensure the Standards encourage strong and open engagement amongst buyers and suppliers?" He answered: "We're taking a collaborative approach with colleagues at the sharp end of delivering technology in government, as well as with industry. This is about being inclusive with the supply chain, with large and small suppliers. It's also about re-using investment that's already there, the UK's intellectual property".
On the second principle of data as a public asset, Pamela said: "With regard to the data aspect too; I would welcome the opportunity to ask how the approach to data will realistically work when data sharing across HMG is still such a challenge and therefore the value (anonymised or not) may not be so easily realised".
She also commented that principle 6, which pushes for transparent contracting, is "Spot on, and reflects the work and requirements of the Cabinet Office small and medium enterprises panel during its first 5 years".
What next
The standard has a consultation period of 3 months. We will be collecting online feedback through GOV.UK and we'll be running a series of workshops during this period. We'll share details of upcoming workshops on the Digital Marketplace blog.