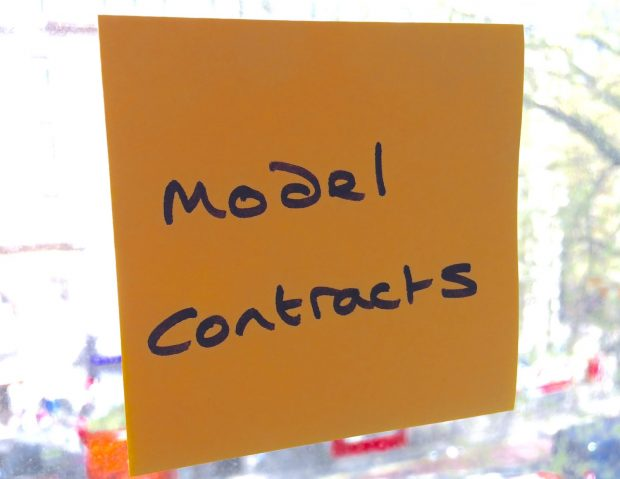 Government Digital Service (GDS) and Crown Commercial Service (CCS) are on a mission to create model framework agreements and call-off contracts that successfully meet users' needs and are fit for a 21st century government. Giving businesses a better, more coherent experience when interacting with government services, is part of the vision for the Government Transformation Strategy.
In our last post, we shared our findings from the discovery phase. We learned that certain issues came up time and again during the procurement and contracting lifecycle for both public sector buyers and suppliers.
As we move into the next phase of development, we'll define the scope of the alpha: which areas we should prioritise and how we'll approach them. We want to test some new ideas for 'model contracts' for the most commonly used goods and services, reimagined for the digital age.
We like how Chris Thomas, a designer on the Cross-Government Service Data team, described the things to consider when designing in alpha, and of course we'll be following the guidance in the Service Manual.
The scope of the alpha
We want to focus on a number of parallel work streams during the alpha. These include:
contracts as digital products; how contracts can conform to design patterns, style guides and other conventions that make them simpler and clearer for users

processes and tools used by drafters to assemble the contract; peer review contracts collaboratively, and manage version control throughout the procurement and contracting lifecycle

making best use of data sets; using the

Open Contracting Data Standard (OCDS)

to capture and publish important data throughout the procurement and contracting lifecycle

training; the support that may be needed to help contract drafters
Get involved
We'll be working on the alpha over the summer and we'll be returning to the growing community of 'good contract champions' as we prototype and test different approaches to meeting contract users' needs.
If you've not already done so, please sign up to become a champion yourself.