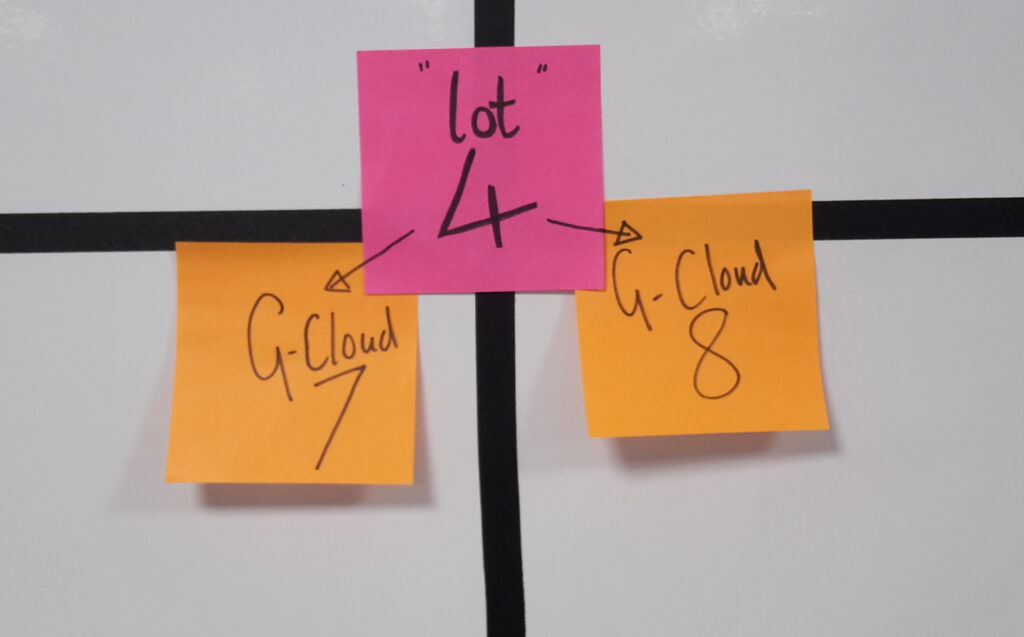 The public sector use G-Cloud on the Digital Marketplace to find cloud technology and support, eg web hosting and IT health checks.
However, we've been aware for some time that suppliers have used the fourth category or 'lot' of the G-Cloud framework, Specialist Cloud Services, to place digital specialists in temporary roles.
Reducing the overlap between two frameworks
Since April, the public sector has been able to find suppliers to work on their digital projects through the Digital Outcomes and Specialists framework on the Digital Marketplace. Because buyers can now find digital specialists through this framework instead, it's a good time to tighten up the scope of the Specialist Cloud Services category.
G-Cloud 8 and Specialist Cloud Services
If you'd like to offer your cloud-based services through G8, they must fit into one of these 4 categories:
Infrastructure as a Service (IaaS), eg content delivery networks or hosting

Platform as a Service (PaaS) eg platforms that provide a basis for building other services and applications

Software as a Service (SaaS), eg accounting tools or customer service management software

Specialist Cloud Services, eg IT health checks or data migrations
These categories are the same as they were in G-Cloud 7 but the definition of the services you can provide under Specialist Cloud Services is more strictly defined. In previous iterations of G-Cloud, the framework agreement didn't specify the 'cloud' part of the services that belong here.
Here's how the G8 framework agreement differs from the G7 one:
Specialist Cloud Services suppliers might provide:
deployment of cloud services (rather than 'deployment' in G7)

transition management to cloud services (rather than 'transition management' in G7)

user management of cloud services (rather than 'user management' in G7)

Cloud information management and digital continuity (rather than 'information management and digital continuity' in G7)
You can find more detail on these categories in the G8 framework agreement.