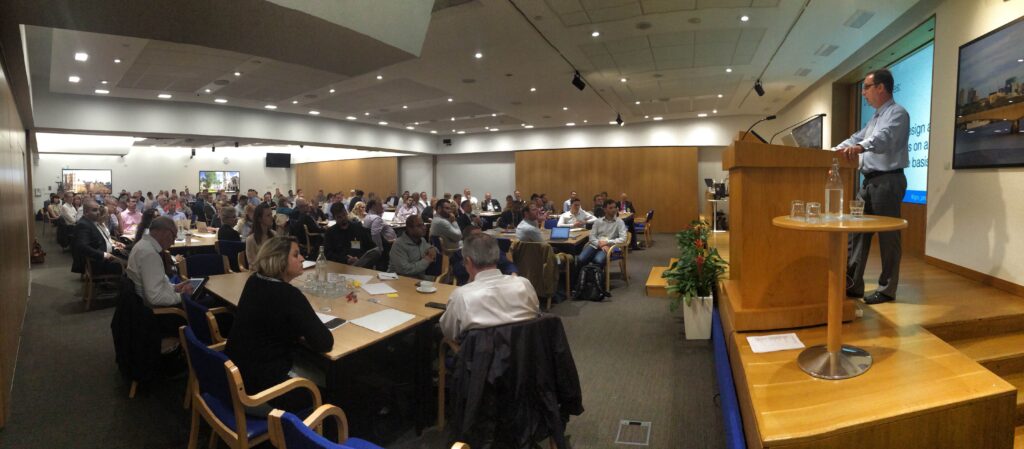 Tony Singleton said in his post 'Redesigning the Digital Services framework' that we'd publish an analysis of the themes that came out of the market engagement event on 23 August.
He also said that we'd state what we're likely to include in the final design of the new framework. (Please note that the new framework is called Digital Outcomes and Specialists).
After considering our findings from our user research sessions, our online feedback form and our market engagement event, here's what we've decided so far.
The types of services a supplier can provide
The new framework, Digital Outcomes and Specialists, is designed to help the public sector deliver successful digital projects. The services that suppliers might provide to achieve this aim fall into 3 main categories.
1. Digital outcomes
Suppliers in the digital outcomes category will provide solutions to research, test, design, build, deliver, evolve, retire or support a digital service during the phases outlined in the Service Design Manual.
2. Digital specialists as a service
Digital specialist suppliers provide their expertise as a service. The various roles and how to build a good service can also be found in the Service Design Manual. Government departments and teams often need digital specialists to deliver a specific piece of work on a service, programme or project. Specialists will be commissioned to deliver a specific outcome with defined deliverables.
3. User research studios and participants
The first two criteria in the Digital by Default Service Standard outline the importance of understanding user needs through user research. User research studios and research participants are important resources provided by these suppliers. Although these fall into the same category of user research they may eventually become separate lots on the framework.
Contracts should be simpler
The Crown Commercial Service (CCS) reduced the length of the call-off contract between DS1 and DS2. Digital Outcomes and Specialists will reduce this even further. We also knew that to meet user needs we needed to simplify the contracts, terms and conditions and other requirements of the framework and put as much as we can into plain English.
You can read more on this in previous blog posts Redesigning the Digital Services framework, Creating clearer simpler contracts for Digital Services framework and Redesigning Digital Services: how user research is helping.
How the evaluation process should look
The second half of the event was an interactive workshop. We asked attendees to work in groups to create prototypes of what they would like evaluation to look like, both in terms of getting onto the framework and how buyers should evaluate their offerings on the Digital Marketplace. Here are the common themes that came out of the event as well as information on how we plan to implement our findings into the new framework:
Talking about a brief
The buyer workflow will encourage them to talk to suppliers in an open and transparent forum before they start the tender process. This will help buyers to build clearer requirements based on what they actually need to achieve and to understand the complexity of the project and will allow suppliers to clarify and question the brief.
Lighter evaluation of suppliers
We plan to make assessment at framework stage lighter by putting the focus of evaluation at the call-off stage. We will explain more about how we plan to do this in a later blog post dedicated to the subject.
Face-to-face meetings between buyers and suppliers
Suppliers want to meet buyers, not only to get a better understanding of the project but also to make sure that the two parties have a good cultural fit. We've found that this is also something that's very important for buyers. The new framework will allow buyers to choose a face-to-face meeting as part of the evaluation process, whilst ensuring compliance with EU procurement directives.
Describe the project in detail
We've found that suppliers want more background information about the project or the problem they're being asked to fix. The new framework encourages buyers to include clearer and more succinct information in their briefs.
Give feedback
Suppliers want feedback from buyers after an unsuccessful bid so they know what they need to do to improve their proposal next time. We will encourage buyers to give suppliers feedback, in confidence. In time, we expect the ability to request and submit feedback to be part of the Digital Marketplace.
What we're doing now
For Digital Outcomes and Specialists, we want to build on the simplified application process so it will be similar to the one we introduced for G-Cloud 7. This, alongside simplified legal documentation, will make suppliers' application process simpler, clearer and faster.
This is round one of our new vision. We'll continue to improve and adapt the framework in subsequent iterations as we learn from it once it goes live.