In February we set up a multi-disciplinary team made up of people from the Government Digital Service (GDS), the Crown Commercial Service (CCS) and the Government Legal Department to work together on redesigning the Digital Services framework (DSf). I've highlighted our proposed improvements and would welcome your views via this short feedback form.
Market engagement
We've held a number of buyer and supplier events across the UK where we have been talking about agile service delivery, choosing the right technology (buyer events) and applying to the Digital Marketplace (supplier events). The events also featured a relevant case study example.
We also talked about some of our proposed changes for the Digital Services framework at our market engagement event aimed at suppliers, and presented our user research findings from the DS3 discovery.
To learn how we might improve the Digital Services framework to meet user needs more fully, part of the event was a workshop. We asked attendees to put themselves in a buyer's position to design a prototype to show how they might evaluate suppliers' proposals. We're analysing our findings and will blog about them soon.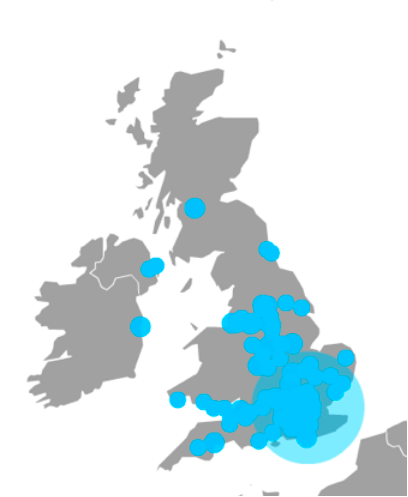 Scope
Talking to buyers and suppliers at the events and in user research sessions led us to realise that there are three distinct areas (or lots), that buyers look to buy from, and suppliers fall into.
Suppliers delivering a stated outcome. For example, carrying out a discovery, building an alpha or otherwise providing a solution to a problem.
Specialists offering expert skills and services. This is not the same as hiring an interim to fill a role in an organisation.
Resources needed to deliver that outcome. Initially this will include hiring user research labs or recruiting people to take part in user research.
Evaluation process
For past iterations, suppliers told us that applying to be on the framework was a demanding process. One supplier said, "I wrote a 13,000 word essay with no guarantee of work". We understand that this is frustrating; evaluating lengthy responses also takes considerable effort and resource from the government.
However, we do need to ensure that the suppliers on the framework can provide the right capabilities to successfully deliver the service. To do this we're developing a light touch evaluation that suppliers will need to pass as part of the OJEU process in order to secure a place on the framework. Potentially, the main competition could be carried out at the point of procurement, during the Request for Proposal (RFP) or call-off process when suppliers' responses can be evaluated against known problems or requirements.
We do not foresee a return to the reverse auctions.
Buyer and supplier communication
The majority of suppliers want to know what the outcome of the project is, regardless of whether they're being asked to provide a team or a specialist. It's important for suppliers to understand the scope and goal of a project. We want to encourage buyer and supplier communications throughout the process to ensure both parties are aligned.
Making contracts simpler and clearer
The Digital Services 2 Invitation to Tender (ITT) consisted of 12 documents with over 131,000 words. It would take someone of average reading speed 9 hours to read them, assuming they understood everything on a first read-through.
With DS3, we've taken a different approach to producing the contract documents. We held a series of design workshops, with the aim of transforming the contracts by:
designing contracts that encourage success rather than assume failure
moving away from contracts that are verbose, difficult to read and static
designing contracts to meet user needs
starting to think of government contracts as data, to improve transparency and disclosure
Our aim is to make it simpler, clearer and faster for buyers and suppliers to deliver successful digital projects by drafting in plain English and removing unnecessary content. To date we have:
reduced the call-off contract by over 40%, without reducing the material content
aimed for a 2 line limit on sentences, which significantly increases ease of understanding and reduces reading time
provided a key facts summary at the start of the contract, consistent with the Open Contracting Data Standard schema
looked at hosting boilerplate clauses in a 'library' (eg GOV.UK)
We'll give more detail on this on the blog very soon.
The next step
We'll publish an analysis of the themes that came out of the market engagement and will state what we'll be including in the final design of the new framework. Where we haven't taken suggestions or comments forward, we will explain why.
We aim to publish the OJEU in October with the intention being for the new Digital Services framework to be live on the Digital Marketplace early next year.
The OJEU tender process will now be carried out in one place on the Digital Marketplace, making things easier for suppliers.

Starting with G-Cloud 7, this will include supplier engagement, service submission and framework award. In October, when the OJEU for DS3 is released, we will add the functionality for tenders to be evaluated.
For buyers, the full range of commissioning activities will be available by February 2016. This will include creating shortlists, requests for information or proposals, producing statements of work or call-off agreements and contract management.
This will make the end-to-end process available on the Digital Marketplace in a way which is both legally compliant and digital by default.