With Digital Services 2 (DS2) currently in the supplier evaluation stage we're already working on the redesigned Digital Services framework (DS3). We're taking into account all the feedback on Digital Services 1 from user research (both buyers and suppliers), social media, online commentary, our evaluators and through our customer support channels.
A new approach
We'll evolve the framework and the Digital Marketplace platform in line with our own service design principles. We've formed a multidisciplinary team (the Digital Services Team) across the Crown Commercial Service (CCS) and the Government Digital Service (GDS), with expertise in procurement, agile delivery, service design, communications, content design and user research. This team will be expanding to include the Treasury Solicitor's Department (TSol) as the framework content develops.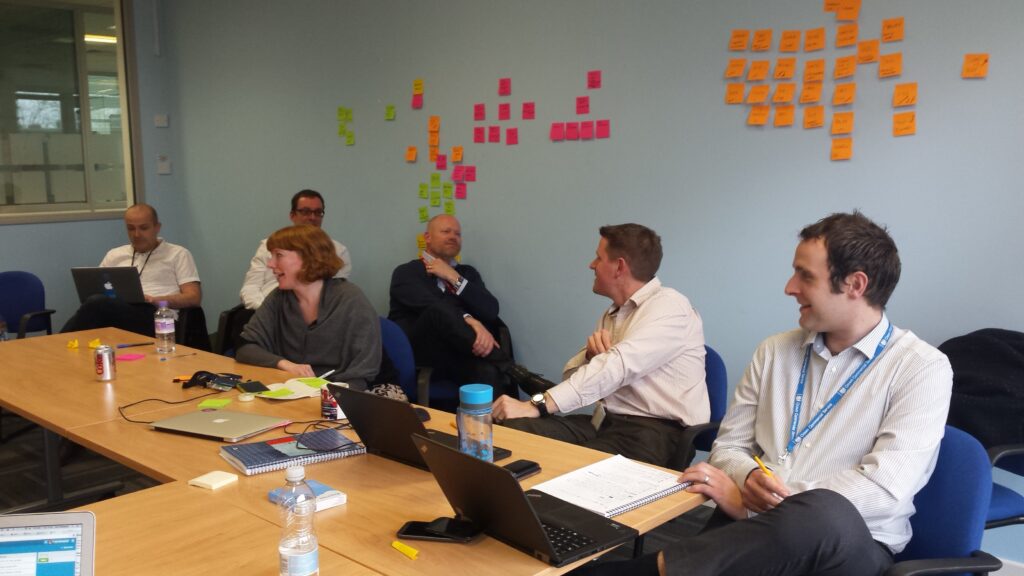 Following on from a Digital Services Team workshop we had yesterday, user research will be validating the following key themes with buyers and suppliers, and drawing on our already-existing pool of user findings:
Buyer needs for the delivery of digital projects
How suppliers feel they can best meet those needs
The level of trust, evaluation and support that buyers expect and want
Other similar frameworks in the public and private sector
Taking an agile approach, we'll be iterating the Invitation to Tender (ITT) documentation and publishing it for feedback. All feedback will be reviewed and considered. It will be considered against our buyers needs, the overall market needs, and compliance with both European Union (EU) legislation and government digital policy. This process is likely to start after the pre-election period has come to a close.
What's next
Our delivery manager is now pulling together a plan to align the user research, framework development, EU procurement timeframes and technology work-streams, drawing on the work carried out yesterday.
The Civil Service needs to keep communications to a minimum during the pre-election period. Once this period is over, we'll be regularly talking about our progress and looking for feedback from our entire stakeholder base.
For any specific queries during this period, please direct them to enquiries@digitalmarketplace.service.gov.uk