Some of our team are working with colleagues from the Crown Commercial Service (CCS) on a piece of discovery work to examine the 'managed service' element of the Digital Services framework.
One of the observations from the user research so far is that: once departments have identified their digital needs, there can be confusion about which is the best way to buy the services they need.
Ultimately, the Digital Marketplace aims to remove the need for all buyers to understand the differences between frameworks, but that is work in progress so we do need to keep talking in framework terms. In the meantime, we want to provide as much help and guidance as we can to ensure that anyone buying services is getting the best value they can.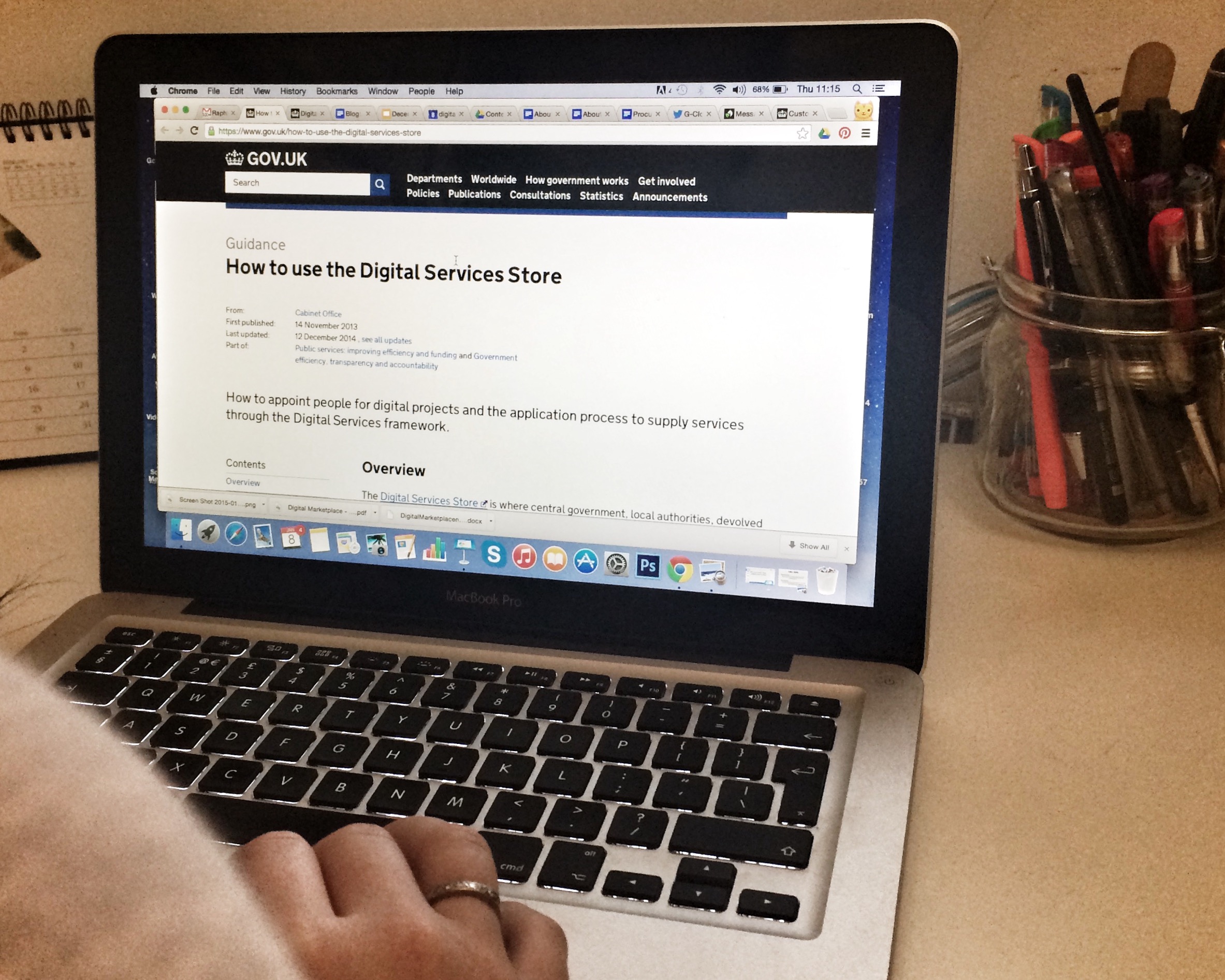 Different frameworks for different things
When it comes to the G-Cloud framework and the Digital Services framework, the difference is straightforward: one provides the opportunity to buy commodity cloud services and the other provides the opportunity to commission individuals and teams to deliver agile digital projects.
There is a difference between a digital service that allows people to do something and a communications campaign designed to get people interested and engaged by influencing their behaviour or way of thinking. For example, completing a transaction such as applying for road tax or carers allowance, or find a specific piece of information such as maternity rights as opposed to encouraging people to give blood, or stop smoking. Both can be delivered online, via a website even, but require quite different skills and approach. Think DVLA road tax renewal vs Dementia Friends or GOV.UK vs Stoptober.
What the Digital Services framework will help you do
The focus of the Digital Services framework is to give government a way of accessing the skills of a broad range of suppliers who can help deliver digital by default services. This means we're expecting these suppliers to provide skilled and experienced people to join or form teams who work in an agile way, with a set of complementary digital capabilities. None of the suppliers on the Digital Services framework have been invited to describe their capabilities for creating marketing campaigns.
What the Creative Solutions Agreement will help you do
The Digital Agencies on this agreement, will help you create and implement innovative and future-proof solutions for strategy, creative, and implementation to deliver integrated campaign requirements across all digital channels.
The digital services provided through this agreement are led by the characteristics of marketing and campaign content.
Details of the technical specification for Digital Marketing and Related Services are available on the CCS website, alternatively you can contact the Communications Team at CommsCategoryTeam@ccs.gsi.gov.uk or call 0345 410 2222.