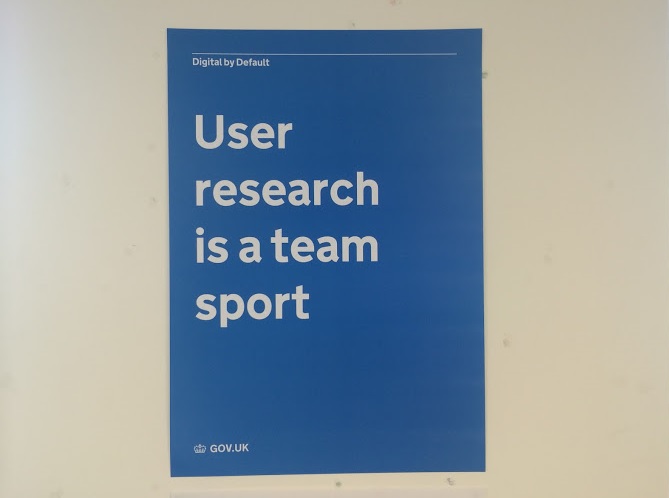 Understanding buyers
The Digital Marketplace user research has moved into a regular weekly session now, as we prepare for our beta release, and we have been understanding more about buyers and their behaviour.
We've written in the past that buying is a team sport. Buying is not done by one person sitting in isolation, but by a team of people who help each other to decide what to buy and how to buy it.
We're still in need of buyers to talk to. We've spoken to technical architects, heads of procurement, contracts managers and project managers. Now we want to speak to anyone involved in the procurement process - your input is really valuable. You can join in by signing up to participate in user research.
Suppliers understanding buyers on the Digital Marketplace
Over the past couple of weeks suppliers have been asking us how the Digital Marketplace can help them to understand how their own buyers behave.
Suppliers currently get feedback from talking to existing customers and potential customers, which helps them understand if their service descriptions are useful, and if what they're selling is something that government needs.
What would you like to know?
If you're a supplier, what kinds of feedback do you want to see? If you're a buyer, what feedback do you want to give to suppliers? Feel free to leave a comment below, or sign up to participate in user research. We really appreciate your feedback.