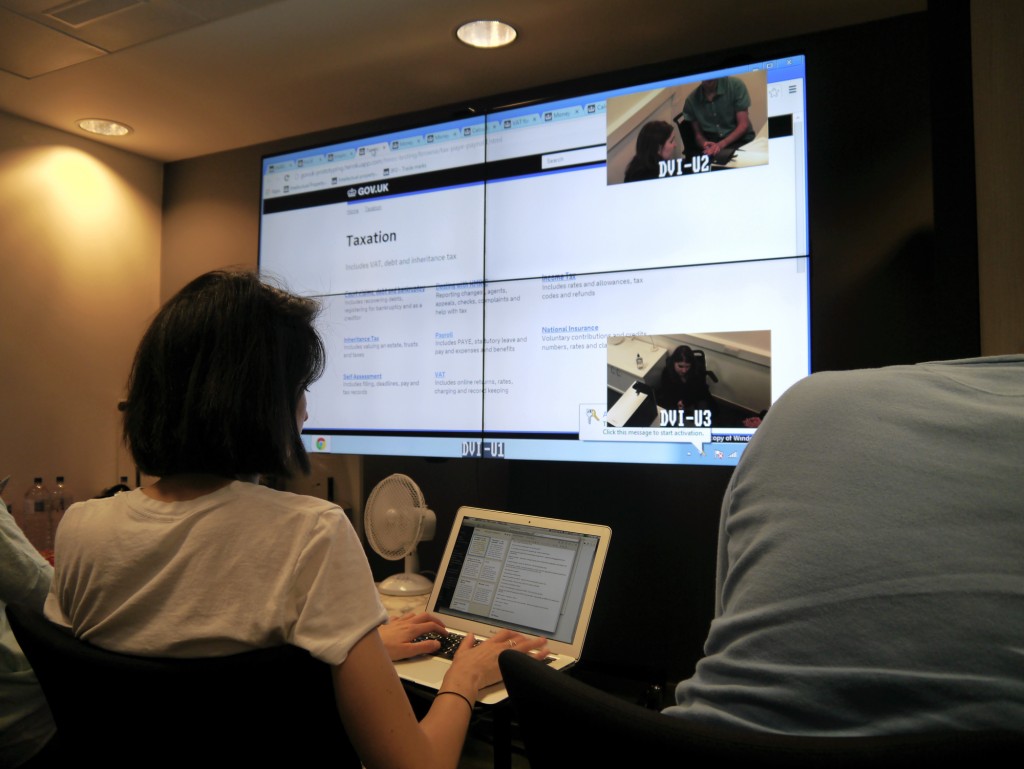 Over the last few months, I've been regularly watching Digital Marketplace user research in the lab. It's been a great way to get up to speed with the project, and understand where we are, and where we need to be. As a relative newcomer to user research, I've put together my top tips for content designers in the lab.
Say what you see
Your point of view as a content designer is valuable, so make sure you take notes in the lab. When it comes to recording findings, someone else might not pick up on the things you notice. If you scribble your top observations on post-its, you can get any content issues recognised and prioritised.
Leave your ego at the door
There is no 'i' in user research. I had to double-check that, but there definitely isn't. There's no need to take offence if someone doesn't like the way you've written or designed something. You can use considered feedback to make your content better.
Get the whole picture
With user research, less is definitely not more. The more feedback you can get on your project, the easier it is to see patterns of behaviour. There's no point acting on one user's opinion if 20 other users see things differently. Keeping perspective and seeing each user's feedback in context means you can act on the right data.
Turning up is half the battle
Watching user research in the lab can be a great way to engage in discussions with people from other disciplines. It's not often that all the designers, devs and project owners are looking at the same thing, at the same time, in the same room - so take advantage of it. A word of caution here: user feedback can inspire furious debate, but it's best to leave it until the participant has left.