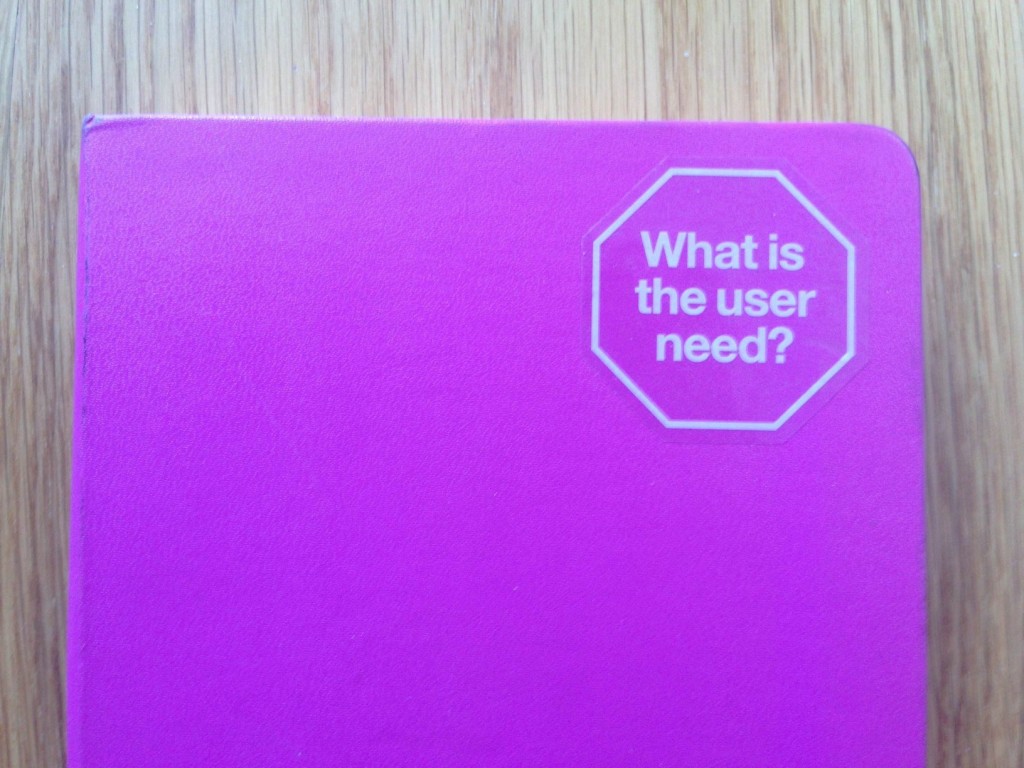 Over the last couple of weeks we've held a number of workshops to define a way of working around a set of goals and priorities. These are ones that are common to GDS's Digital Commercial Programme and Crown Commercial Service's (CCS) G-Cloud and Digital Services team.
This means putting our users at the heart of everything we do. This is what we've done so far.
Learning from the success of others
We are learning from the teams within Government who are building successful, world class digital services. This is by placing our users - buyers and suppliers - at the heart of our service design, incorporating their feedback at every step of the way.
We are working together as one team
We play to the strengths, skills and experiences of individuals and use these in complementary ways to meet user needs.
Our team is:
multi disciplined and motivated
empowered to make decisions based on evidence, not anecdote
focussed on shared goals and key performance indicators (KPIs)
open and honest about what they do
We trust our people to organise themselves and work towards shared goals to get the job done. That way the service we provide continues to improve in response to user needs.
We have one voice, many mouths and we're all ears
We have to provide a clear and consistent message to our users, irrespective of who our users talk to. This includes the advice we give and guidance we produce. We're also looking at a single support channel across our two locations.
We won't slow down delivery
It's important to empower buyers to buy cloud, digital or technology services, at a pace that suits the needs of their projects. We need to help enable, not block, this through the tool and support we provide.
We embrace Digital by Default
We need to replacing manual or document-based buying processes with ones that are simpler to use, clearer to understand, and faster to complete. We know that one size does not fit all and these also need to be adapted to suit the needs of individual projects.
We continuously look to improve the service we provide
User-centred design of our service. designing with data, handling change and improving quality through continuous iterative development.
The workshops are just the start of building an agile team in a commercial environment. The team will be continuing to work on these goals and will keep you updated regularly as to what we're doing to achieve them. If you want to help, and be involved with our user research then sign up here.
Keep in touch. Sign up to email updates from this blog, or follow us on Twitter