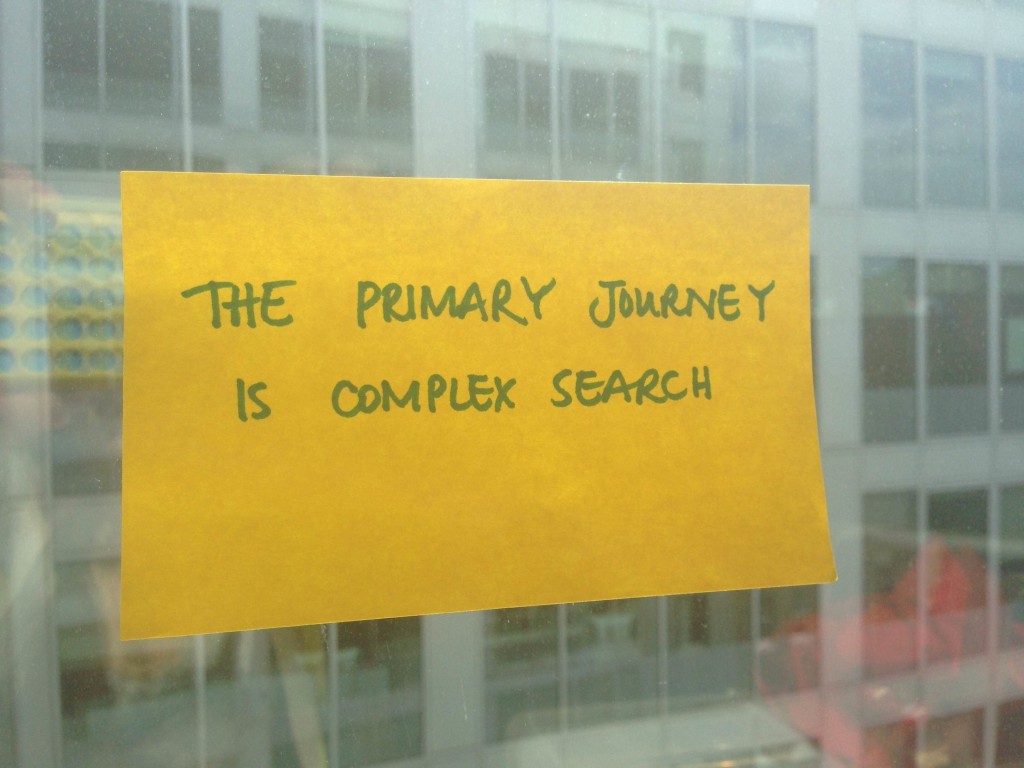 User testing the alpha
Last week, the alpha of the Digital Marketplace was released internally to GDS. In the last round of lab research, we could now observe people using the real Digital Marketplace for the first time.
Search needs to be complex
One of the main things we've learnt is that users are frustrated with the search results they get when they just use the search box. To get meaningful results, users need to make complex searches.
Structuring search
We decided to encourage our buyers and suppliers to search in a different way. To do this our designer, Rebecca, made a prototype that asked people choose a Lot; either IaaS, PaaS, SaaS or Specialist Cloud Services, before typing any keywords.
We found that while people were able to choose a Lot when prompted, it was clear that outside a lab environment they would be uncomfortable, as they didn't know - or didn't want to guess - in which Lot they should be looking. However, when pushed to choose a Lot first, they were happier with the results, and felt that they had more relevance.
Learning from our ideas
Putting a prototype in front of users helps us to understand what works and what doesn't for our buyers and suppliers but we need to do more work to refine our ideas around enabling a complex search. How do we help users to learn about the products on the store? What can people define up front? How do we enable users to search in terms of requirements? And, what questions are useful for refining search?