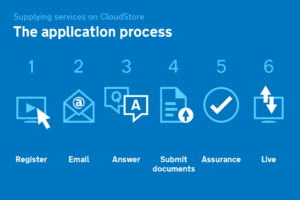 We want to remove the barriers to working with government which has, in the past, been associated with complicated and expensive procurement processes.
As part of this, we've put together a new guide for suppliers which we hope covers all the steps in a way that's easy to understand.
We'll update you around the specifics for G-Cloud 5 closer to the OJEU opening in mid-Feb.
Please continue to give us feedback on where we can improve so that we keep making things better and can ensure there's a level playing field for everyone.