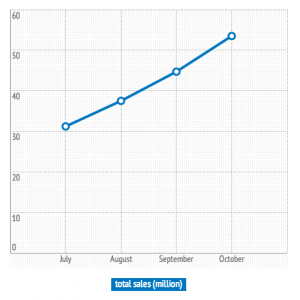 We're really pleased to say that the CloudStore sales figures have gone over the £50m mark this month – in fact it's £53.5m! Another bit of news that the % of spend on SMEs is on the rise again, up from a reported 55% last month to 58%.
It's great to see sales continue to grow, as G-Cloud is about to launch it's fourth iteration.
We're always keen to get feedback from suppliers to ensure that we keep improving the CloudStore and get more and more contracts going through it as government departments go Cloud-first. With that in mind, we're spending some time improving our guides to make them simpler, faster and clearer to understand.
Let us know your thoughts and what we can do to help you either by commenting here or by emailing enquiries@gcloud.cabinet-office.gov.uk