Since Digital Outcomes and Specialists services became available on 27 April, we've been gathering and prioritising feedback from users. We immediately prioritised 2 things users were having problems with. We found that when buyers were writing their requirements, they didn't understand:
what the 'technical competence' evaluation criteria included
how evaluation criteria are used to shortlist and evaluate suppliers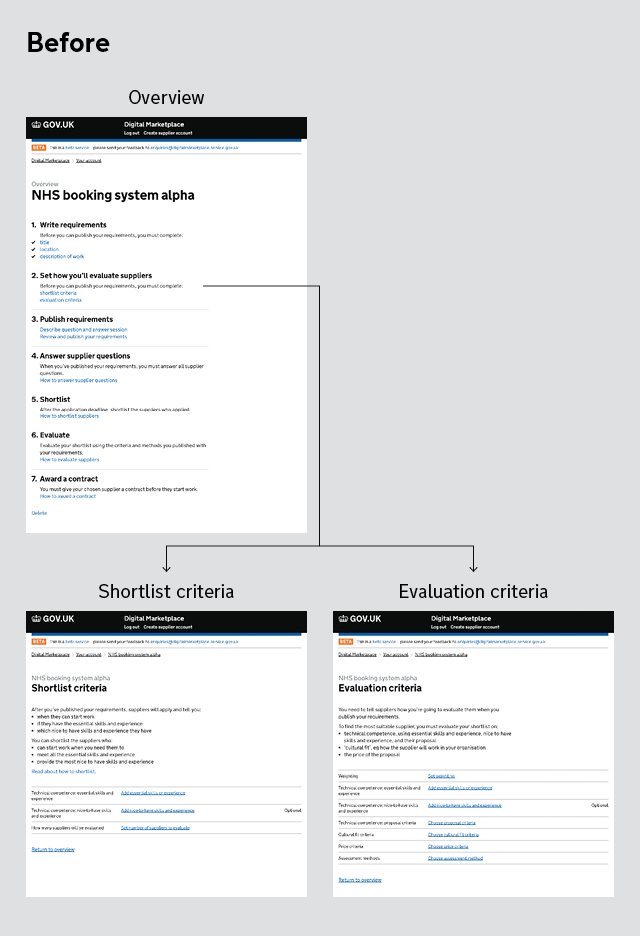 We'd been asking buyers to add these 2 things on 2 separate pages. To decide how to solve the buyer problem we:
reviewed our approach
designed a new page layout for evaluation criteria
tested our new design with users
We thought that presenting information on 1 page instead of 2 should make it easier for buyers to understand:
how the criteria would be used to evaluate suppliers
which criteria make up technical competence
First, we presented all the shortlist and evaluation criteria on 1 page.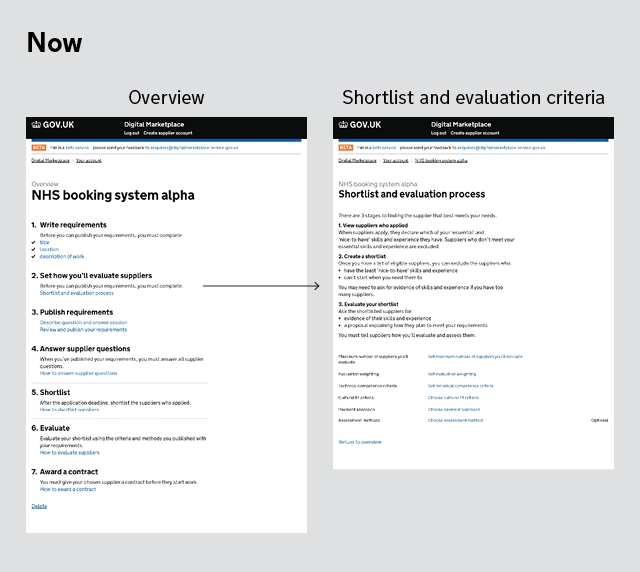 Then we moved all the technical competence questions to a single page.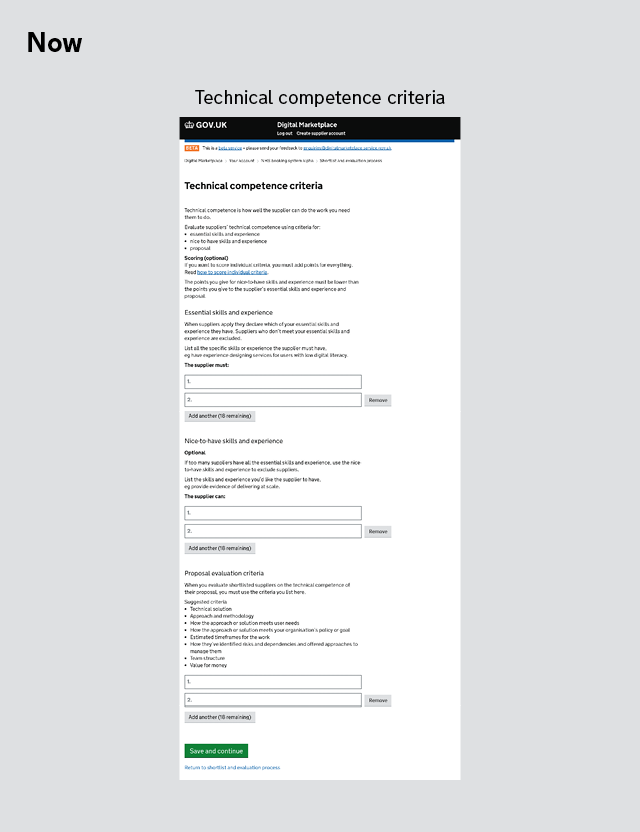 When we tested the new designs in user research labs, we saw that the evaluation process was much easier to understand.
When you next log in
When buyers next log in to write their requirements, they'll see the new designs. We haven't changed any of the questions buyers must complete as part of their requirements.
If you have requirements in draft, your draft evaluation criteria will still be there, but they'll be laid out differently.
We'd like your feedback
We're working hard to improve the user experience. If you have any feedback on the new page layout, or on any other part of Digital Outcomes and Specialists, email your comments to enquiries@digitalmarketplace.service.gov.uk
We also hold regular user research sessions in our lab and we visit our users at their offices. If you'd like to be involved with this, email digital-marketplace-ur@digital.cabinet-office.gov.uk
Prioritise, iterate, improve
We'll continue to prioritise the user feedback we get from Digital Outcomes and Specialists buyers and suppliers to decide what to iterate on next. We'll blog soon about how we're doing this.