The Digital Services framework
The Digital Services framework was first launched last year to help bring in a quality pool of suppliers to help design and build digital services in an agile way. All the suppliers need to work in a way that meets the expectations set in the Service Design Manual. They also need to support departments in building and running services that meet the Digital by Default Service Standard.
This particular framework was put together jointly by Crown Commercial Service (CCS) and the Government Digital Service (GDS) specifically to support the Government's Digital Strategy.
The second iteration of the framework, Digital Services 2 (DS2), has now opened for suppliers to submit their services. The closing date for submissions in 29 January 2015.
The application process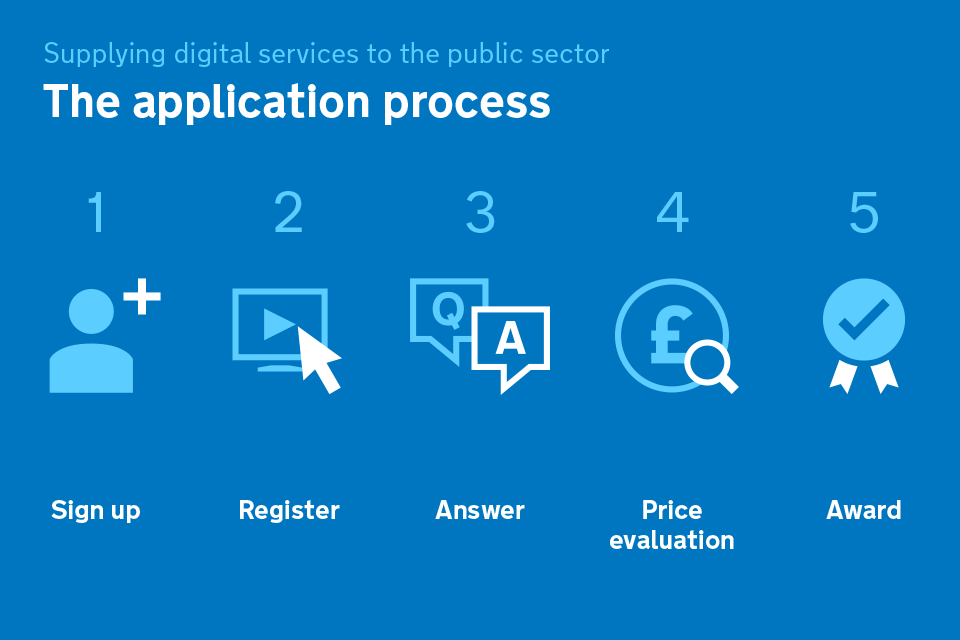 Sign up to the Crown Commercial Service (CCS) eSourcing Portal
Register your 'expression of interest' on the Crown Commercial Service eSourcing Portal
Answer the 'invitation to tender' (ITT) questions on the Crown Commercial Service eSourcing Portal
Take part in a price evaluation process for suppliers who pass the evaluation
Award of framework agreements will be sent to successful suppliers