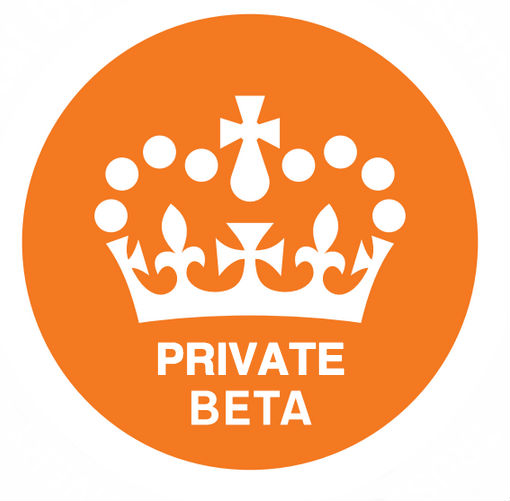 Today we have reached another milestone on our way to a fully functional Digital Marketplace.
Supplier focused private beta
The private beta allows us to start focusing on support for suppliers. In order to run an effective alpha we imported all the G-Cloud 4 and G-Cloud 5 catalogues, less the supporting documents. We made sure that supplier contact information was imported except for passwords.
Inviting suppliers to claim their Digital Marketplace accounts
This week we will be sending out password reminders to all all the suppliers who have services on G-Cloud 4 and G-Cloud 5. If you supply services on either G-Cloud 4 or G-Cloud 5 and you don't receive an email by Friday 1st of August then please email us on digitalmarketplace@digital.cabinet-office.gov.uk.
Increasing admin functionality
As well as opening up the supplier functionality we have been working on the administrator functionality so that we can support the Digital Marketplace as a product. All support queries are now channeled through our Zendesk alongside CloudStore queries.
Rolling public releases
Since we have made the alpha public, we have been running a policy of rolling releases so all new functionality will be available as it gets built. Please take the time to check in regularly and give us your feedback as it is vital to the success of the Digital Marketplace.
CloudStore is still the place to buy
Please remember that the Digital Marketplace is still an alpha product and not yet a replacement for the CloudStore. So go to http://govstore.service.gov.uk/cloudstore/ for all your G-Cloud procurement.