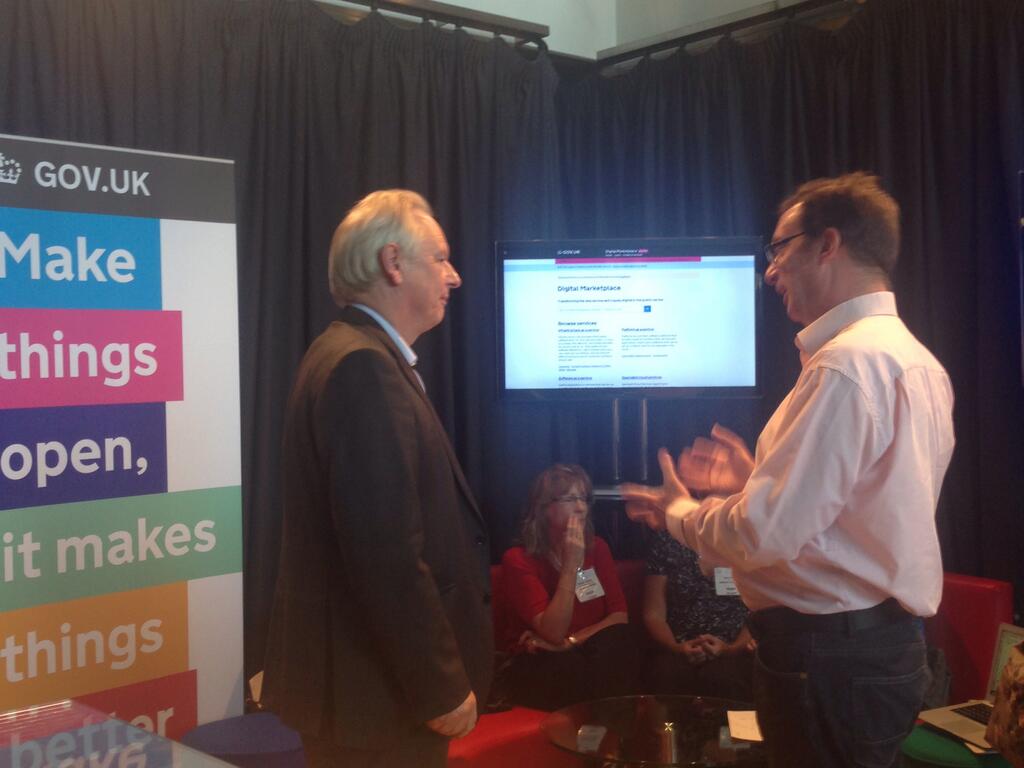 I was recently interviewed by Computer Weekly and one of the key messages was that we need to talk about a wider programme for transforming the way in which the public sector buys digital services and also how Cloud First can help the way in which IT services are delivered by departments through a range of benefits.
Getting to more regional buyers
The team have been out and about talking at several other regional events including; Wales, Derby, Bristol and Liverpool, and Cambridge. We'll be continuing to do more events alongside Crown Commercial Service, local authorities and SMEs to help buyers share their experiences and for us to all learn from. I am delighted to say that on 15 July I will chairing a panel at Civil Service Live with Denise McDonagh who will give an insight into how she has done just that.
Working with local authorities
One area in particular that we are keen to focus on, is about local authority use of G-Cloud & Digital Services frameworks. Chris Chant, who was responsible for setting the strategy for the use of cloud computing across the public sector, responded to this debate explaining that, "Local authorities and the wider public sector have been doing far better at delivering lower-cost user-centric IT services than central Government for as long as I can remember". I have also been talking to Martin Ferguson from SOCITM and Tonino Ciuffini from Warwickshire Council about how these frameworks could better meet local authority needs when it comes to digital and cloud services. As a first step, we are going to carry out a joint piece of research to establish what those needs are.
Give us your thoughts on the Digital Marketplace
We have been getting some great feedback on the Digital Marketplace alpha. Please go and have a look and tell us what you think if you haven't done so. The feedback we receive will help into developing the beta which we are aiming to have available early in the autumn.