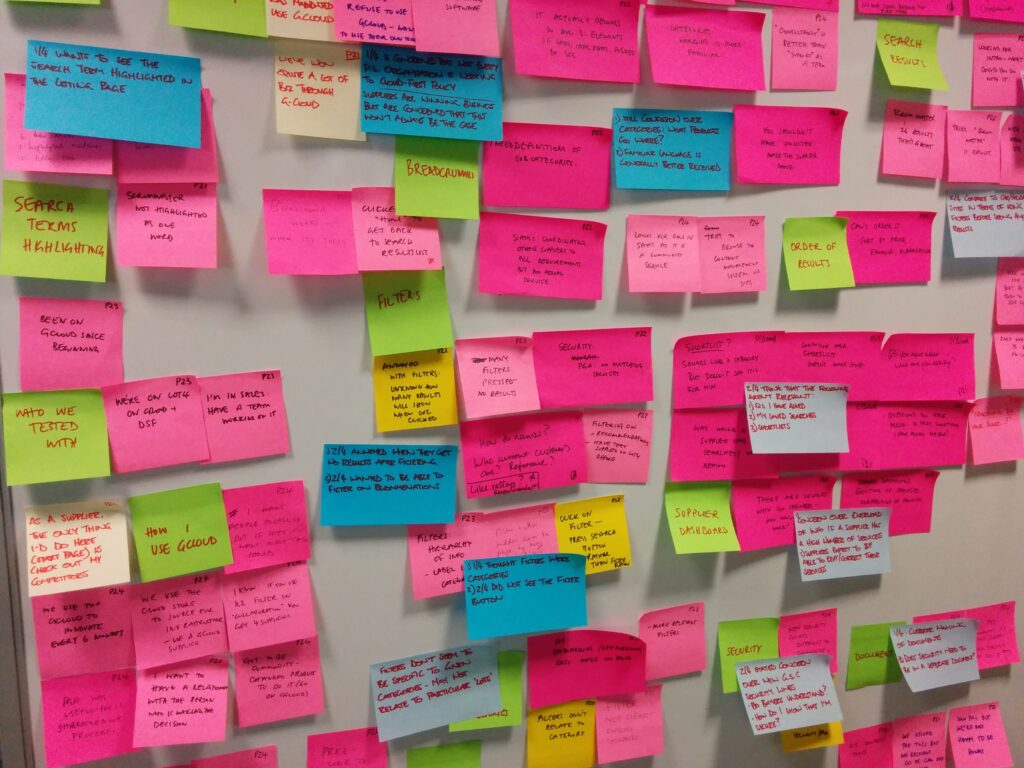 Last week we focussed our user research sessions on suppliers. The first insight is that suppliers are using the CloudStore for more than just supplying. Some suppliers are using the framework to buy because they are inside government. Some suppliers are using it as a catalogue, a convenient list of suppliers of cloud services. We also heard that people are using the 6 monthly iteration cycle as a product release cycle, as a catalyst for innovation. What are you using the G-Cloud and CloudStore for?
Useful filtering needs to be relevant
Observing people searching for products on the Digital Marketplace, we were really pleased to see that people were able to quickly find products using keywords, but filtering results took a long time.
There are a couple of reasons for this. People expect filters to be related to the products they're looking for. For example, if they are searching for social media management software it may not be relevant to filter by PGA accreditation. How can we examine mapping relevant filters to relevant services so that we remove redundancies and streamline the process?
A common scenario is to use several filters at a time, however this caused frustration if there are zero results. Should we encourage the use of one filter at a time, with indications of the number of results? Do people want to filter on more than one thing at a time? We will be watching future sessions closely to find out.