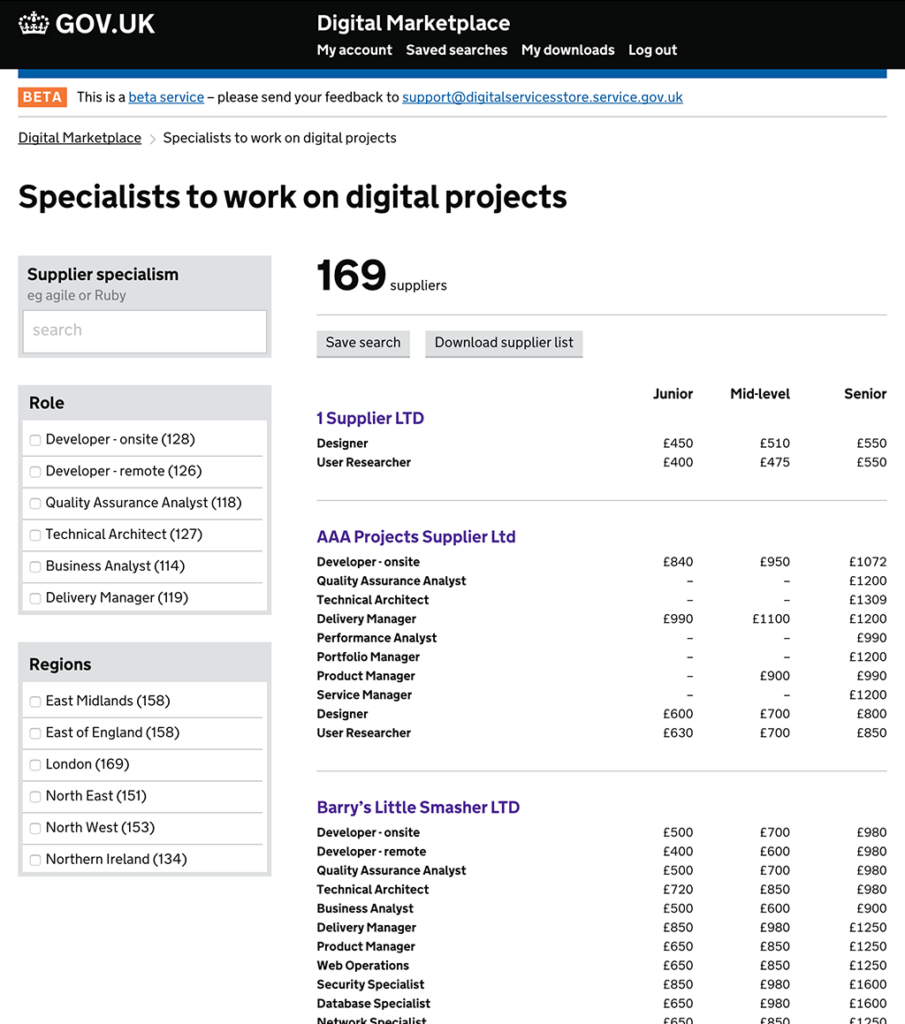 The Digital Services 2 framework (DS2) is now live on the Digital Marketplace with 169 suppliers, 77% of which are small and medium sized enterprises (SMEs). The Digital Services 1 agreement (DS1) expires on 8 August 2015. Any remaining DS1 call-off contracts and orders will need to be awarded and signed by both parties before this date.
We have updated the Digital Marketplace so that DS2 offerings are now available. Once a signed framework agreement has been completed, supplier services will be made visible on the site and those suppliers can then respond to any tenders. DS1 services are no longer accessible via the Digital Marketplace.
The key changes to the Digital Marketplace for DS2 are as follows:
keyword lookup across digital technologies, roles and capabilities
additional roles and consolidated capabilities
new types of roles: junior, intermediate, senior levels plus a specialist category
option to select developers who work from remote locations
improved layout and design of supplier overview page
DS1 file downloads (of previously saved results) will no longer be available on the Digital Marketplace as DS1 has expired. Previously saved searches from DS1 will be mapped as closely as possible to the DS2 offerings. We do however recommend entering a new search as the new keyword lookup and filters are able to return better matches for your needs.
CCS is running supplier onboarding sessions for DS2 and has sent out invites via Bravo eSourcing. The next one is Thursday 6 August at 2pm.